Knocki is a small wireless device that is changing the way people interact with their homes and offices. Knocki transform any surface into a touch-enabled remote control for a wide variety of common daily functions.
Whether you want to turn on lights, play music, adjust your thermostat, or order takeout, Knocki makes it easy. Just mount Knocki to a wall, a table, or door, and the entire surface comes to life, allowing you to access your favorite functions with just a few taps anywhere on that surface. You no longer have to fumble with your phone or remote control, or dictate voice commands to a smart speaker.
Because Knocki quickly and easily mounts to ordinary surfaces in your environment, it allows you to enjoy a new level of convenience, elegance, and control without any complicated installation.
Knocki is designed with simplicity and versatility in mind, so it works with a wide range of devices and services including Alexa, Philips Hue, Lifx, Sonos, Harmony, and IFTTT. Even if you don't have smart home devices, Knocki can perform useful tasks through smartphones (iOS & Android).
You can customize the tap patterns and actions to suit your needs, and assign different functions to different patterns. You can also customize commands based on the functions you perform in a certain location. For example, you can have a Knocki on your nightstand to turn off the lights and set an alarm, or one in your kitchen to start your morning brew.
With Knocki, you can streamline your daily routines, save time and energy, and enjoy a more seamless and intuitive experience in your living and working spaces. Get started with Knocki today and discover the possibilities!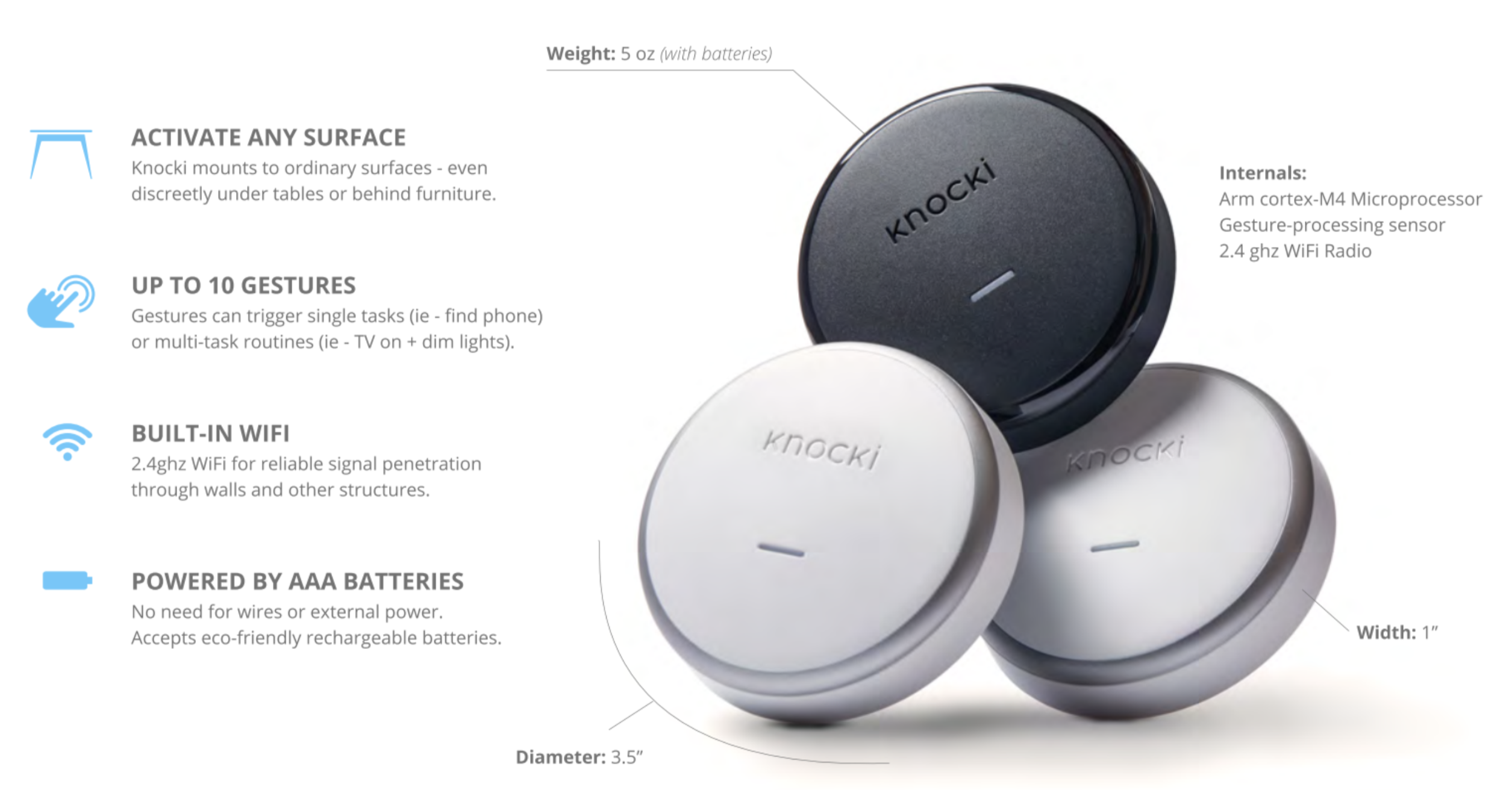 Watch the video below to see Knocki in action!