By following the steps below, you can easily copy your tasks from one gesture to another gesture on the same Knocki or other Knocki devices in your account.
Steps to Copy Tasks
Tap a gesture on any Knocki device within your account that you would like to copy the task to.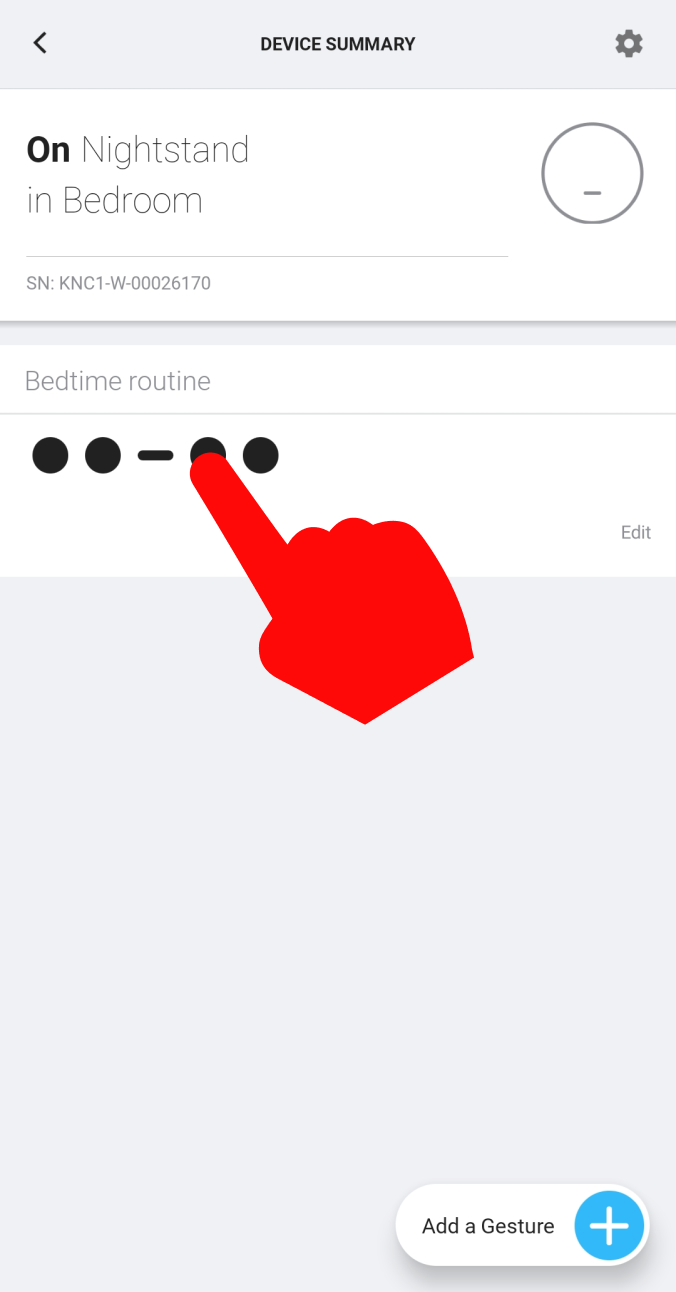 Next, tap "add a task".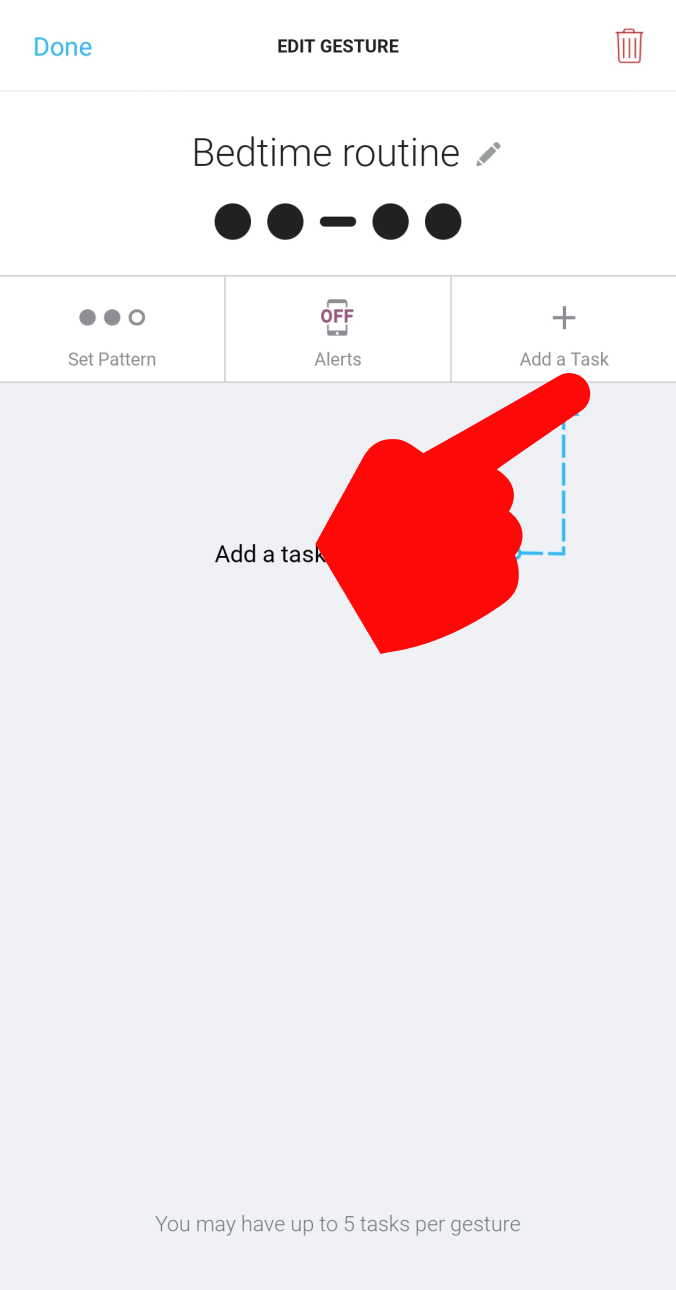 At the bottom of the task options, tap on the blue text that reads "View Your Recent Tasks".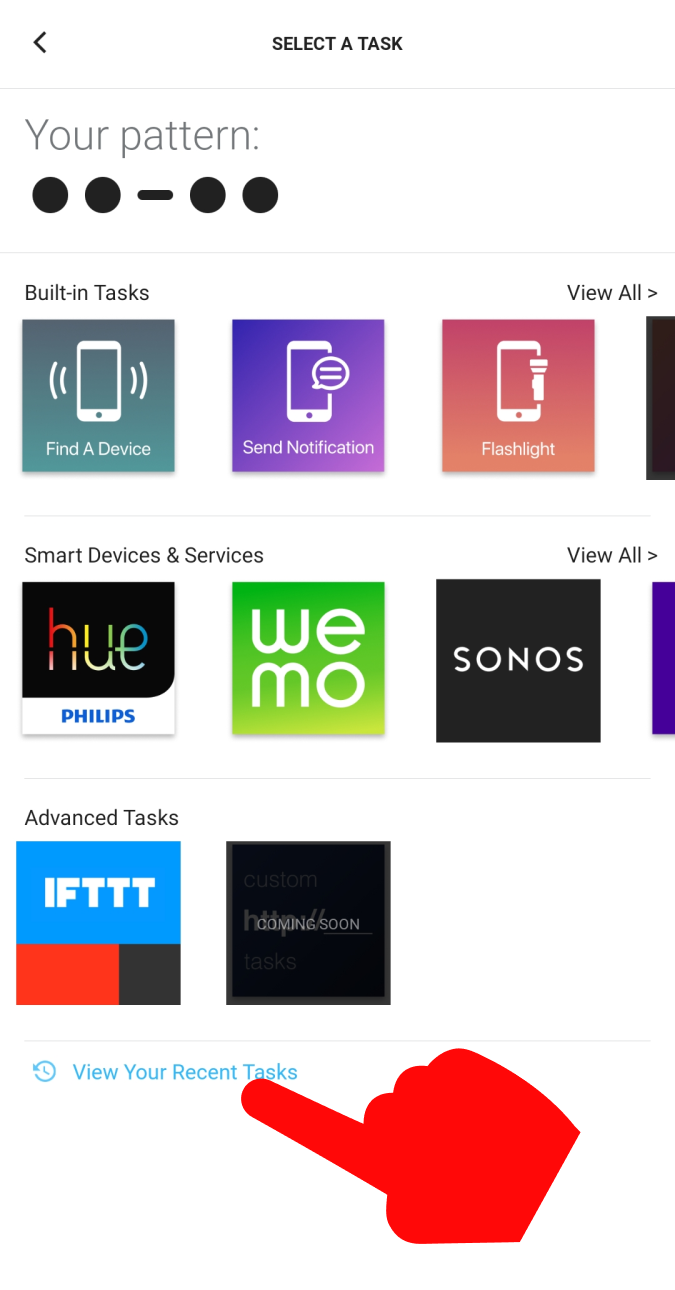 You'll see a list of tasks you've created previously, sorted by the creation date.
Tap on the task you'd like to copy.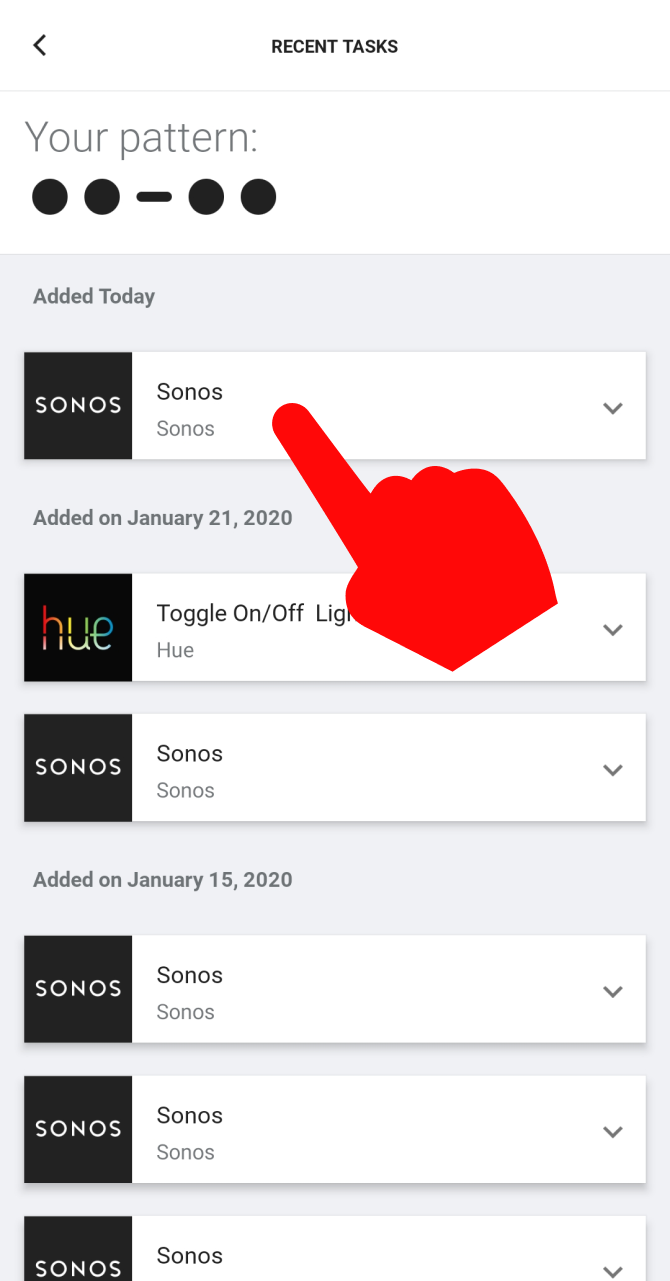 That task will expand. Tap "Copy Task".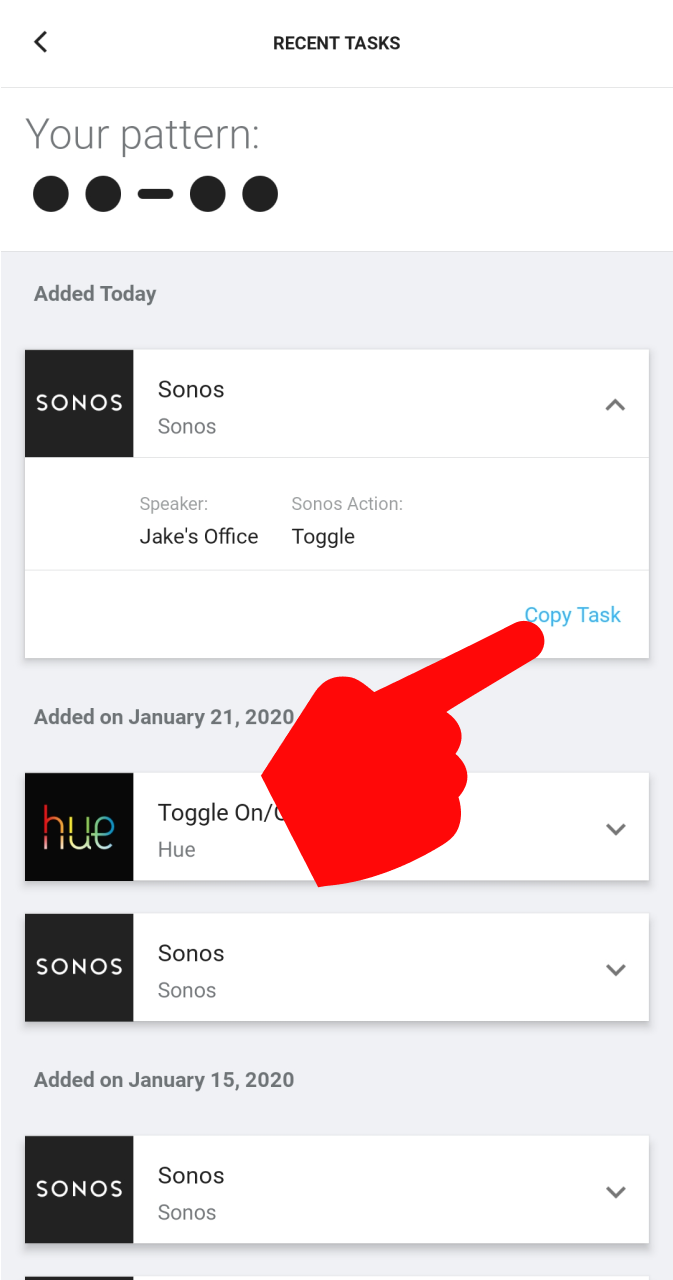 That's it! You've successfully copied the task.