What is AC Power Mode?
AC Power Mode is a new feature that makes Knocki more responsive and eliminates the need for batteries. This feature is able to auto-detects if Knocki is using a compatible power adapter. If a compatible adapter is detected, Knocki automatically shifts into AC-Power mode, and the Knocki app will indicate AC Power mode is activated.
Benefits
Much Faster Response times: In AC Power Mode, the response time to trigger tasks is fast. Knocki recognizes the special settings of this adapter and leaves its WiFi on for zippy performance.
Eliminates Reliance on Batteries: In AC Power mode, Knocki is always plugged-in and powered. This means no more need to supply or replace batteries.
How Do I Get AC Power Mode?
Your Knocki will wirelessly update with AC Power Mode when the power adapter is used. You'll know this mode is on via the Knocki app.
How it Works:
Step 1: For US/Canada, get this power adapter. For EU, get this, and for other regions, you may use an adapter to your local plug type (You may also use any 3v-3.2v DC power source to the battery terminals).
Step 2: Remove the battery cover from Knocki, ensure Knocki is powered off, remove existing batteries, and replace with the cable-powered "battery" in the battery slot nearest to the power switch, and the loose "battery" in the slot nearest to it as in the image below. The other two slots should remain empty.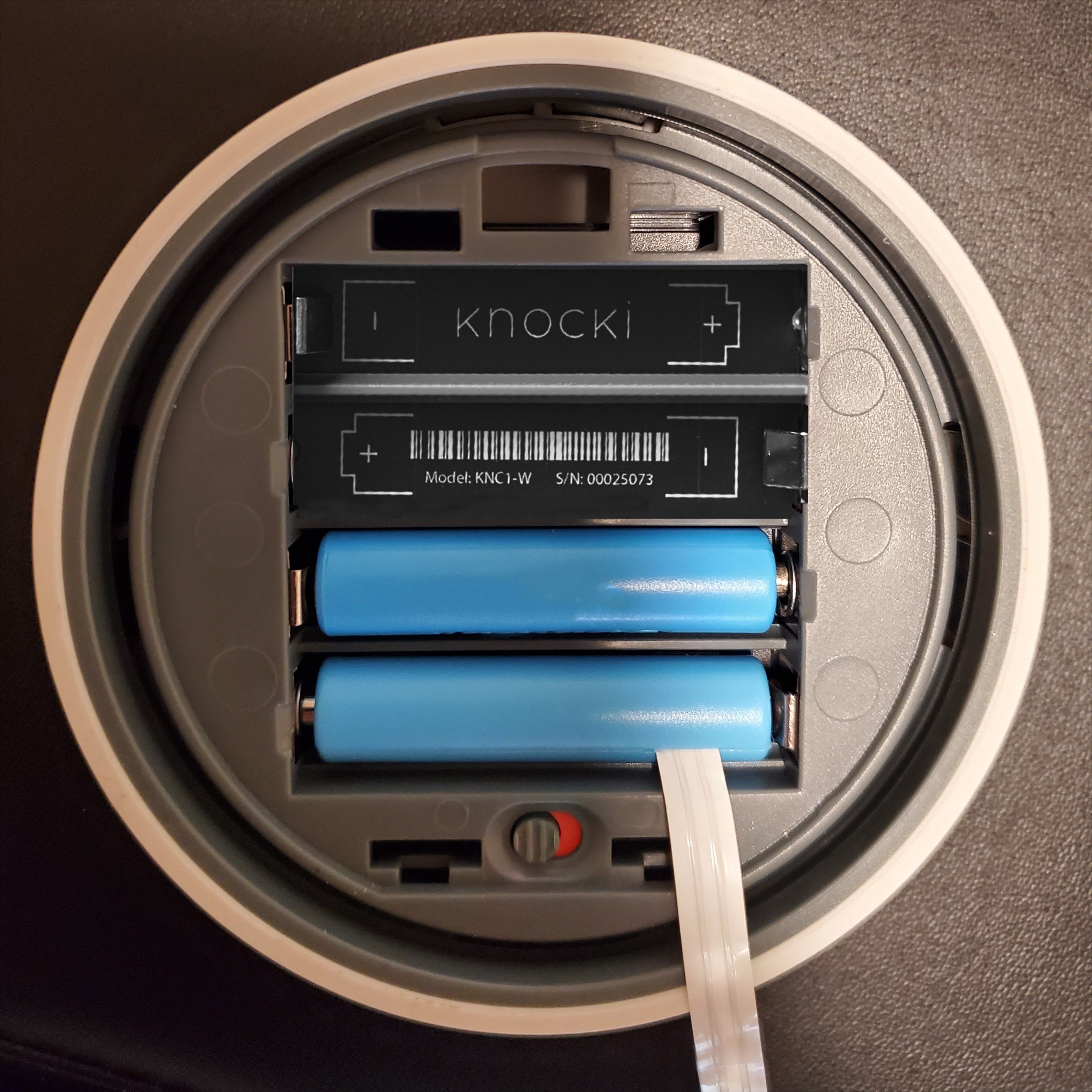 Step 3: Power Knocki back on and replace the battery cover, ensuring that the flat cable is routed under the battery cover as shown below. Mount Knocki back to the mounting bracket.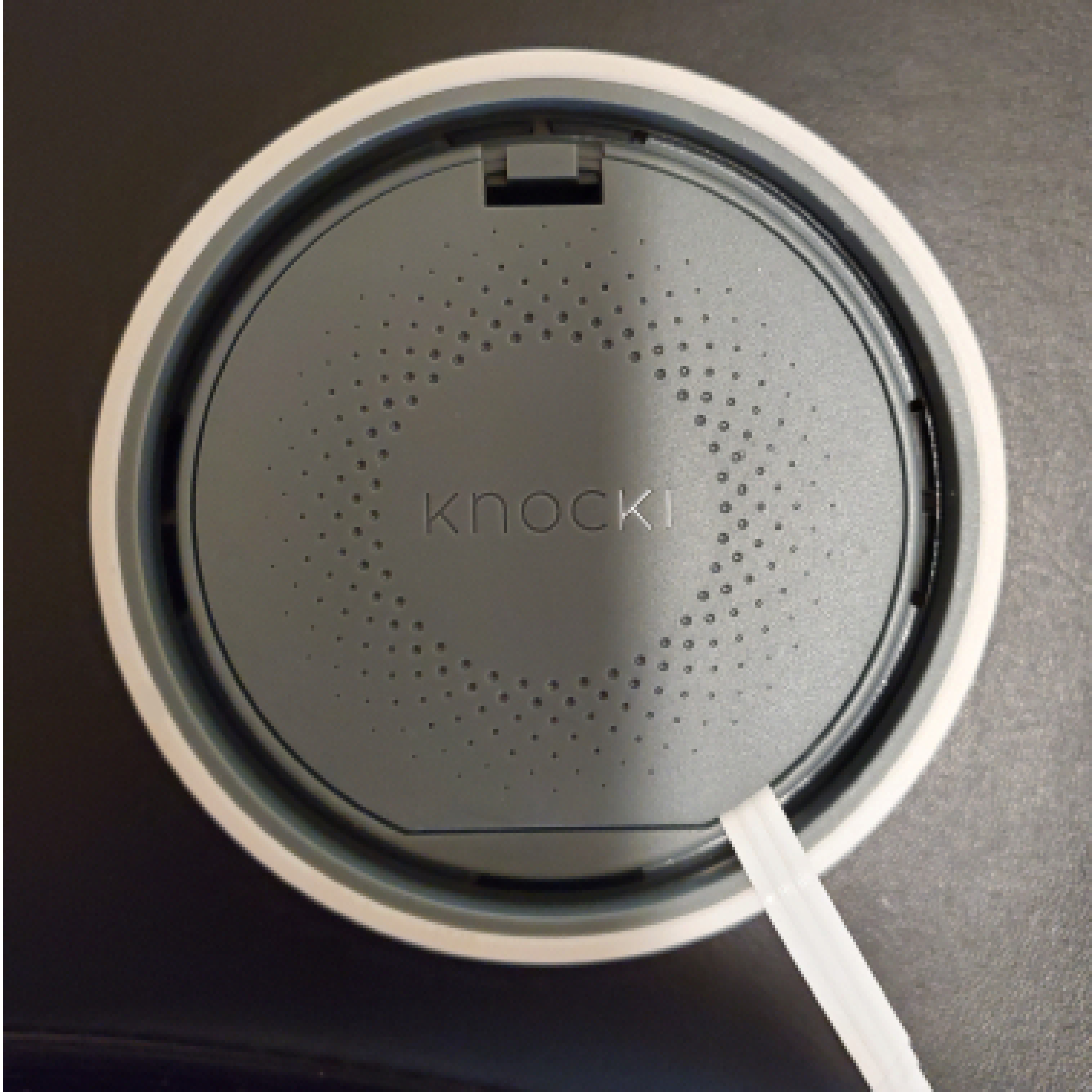 Step 4: Experience the improved performance of AC Power Mode! The app will let you know that you've successfully activated the mode.