Sensor mode is a new feature currently in "Beta" status.
What is Sensor Mode?
Sensor mode allows Knocki to work in a whole new way!
In its default mode, Knocki waits for specific tap gestures before it triggers tasks.
However, in sensor mode, Knocki listens for ANY vibration, and once it detects the vibration, it triggers one or more tasks that you've defined.
Sensor mode comes in handy for a variety of scenarios. For example, you can:
Receive a notification any time someone knocks the door.
Receive a notification any time the garage door opens or closes.
Turn on lights in your entryway if the door is knocked.
Know if your partner is sneaking into the fridge or pantry at night.
How to Access Sensor Mode?
Sensor mode can be accessed under device settings (tap the gear icon).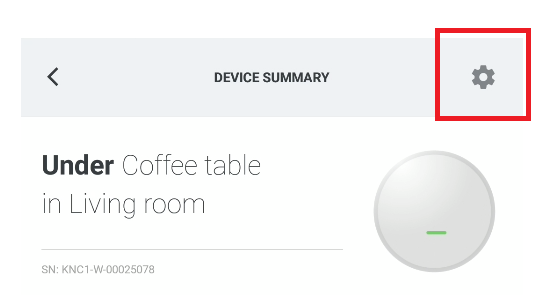 Under settings, select the "change mode" option.
Next, toggle sensor mode on.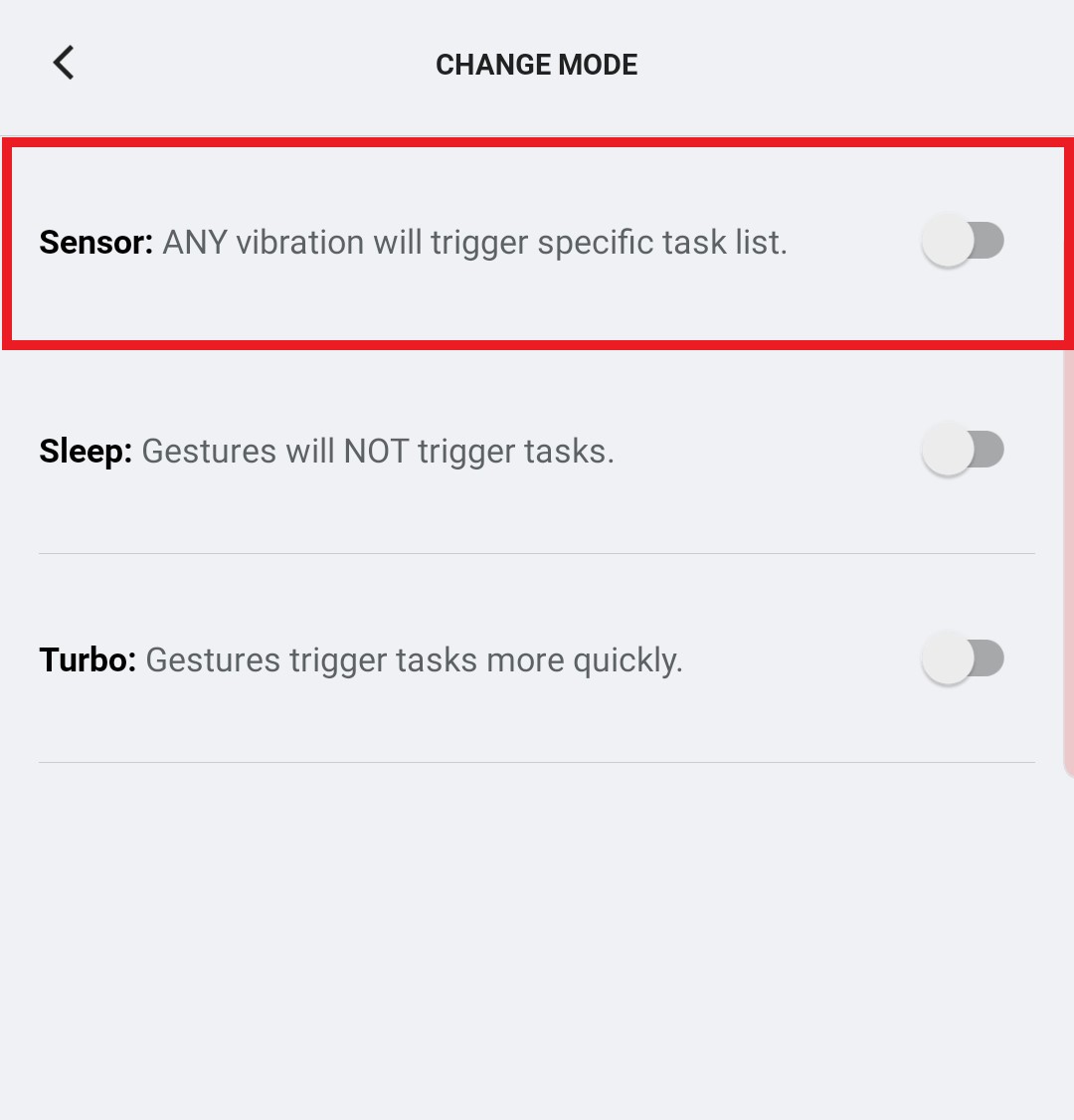 Finally, you can increase the sensitivity by tapping the sensitivity option as shown below, and start adding any tasks you'd like to trigger!