Our Alexa feature is now available for BETA users - this feature makes it possible to trigger Alexa routines through Knocki!
Step 1: Select "Alexa" from the task list. Alexa is only visible to BETA-approved accounts.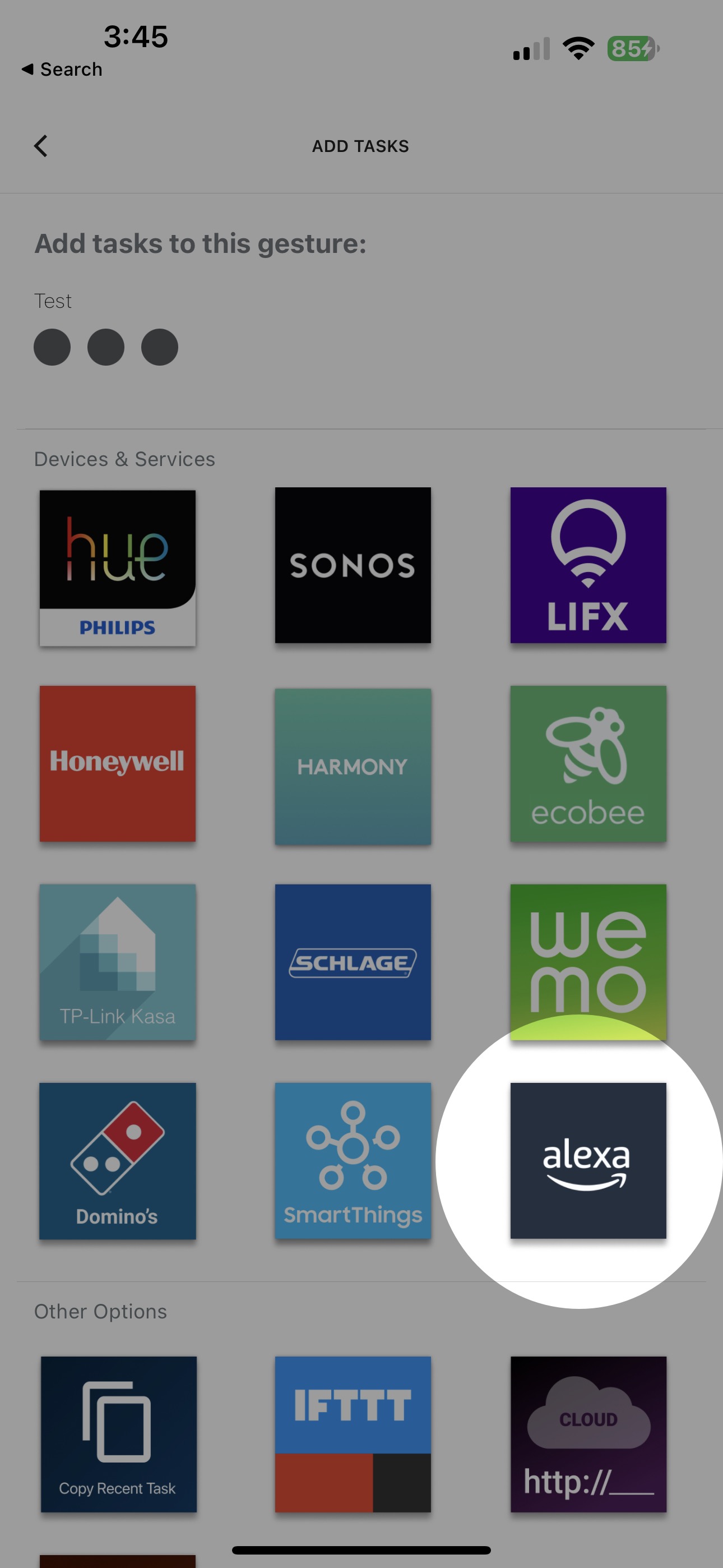 Step 2: Tap "Add this integration" and then "continue".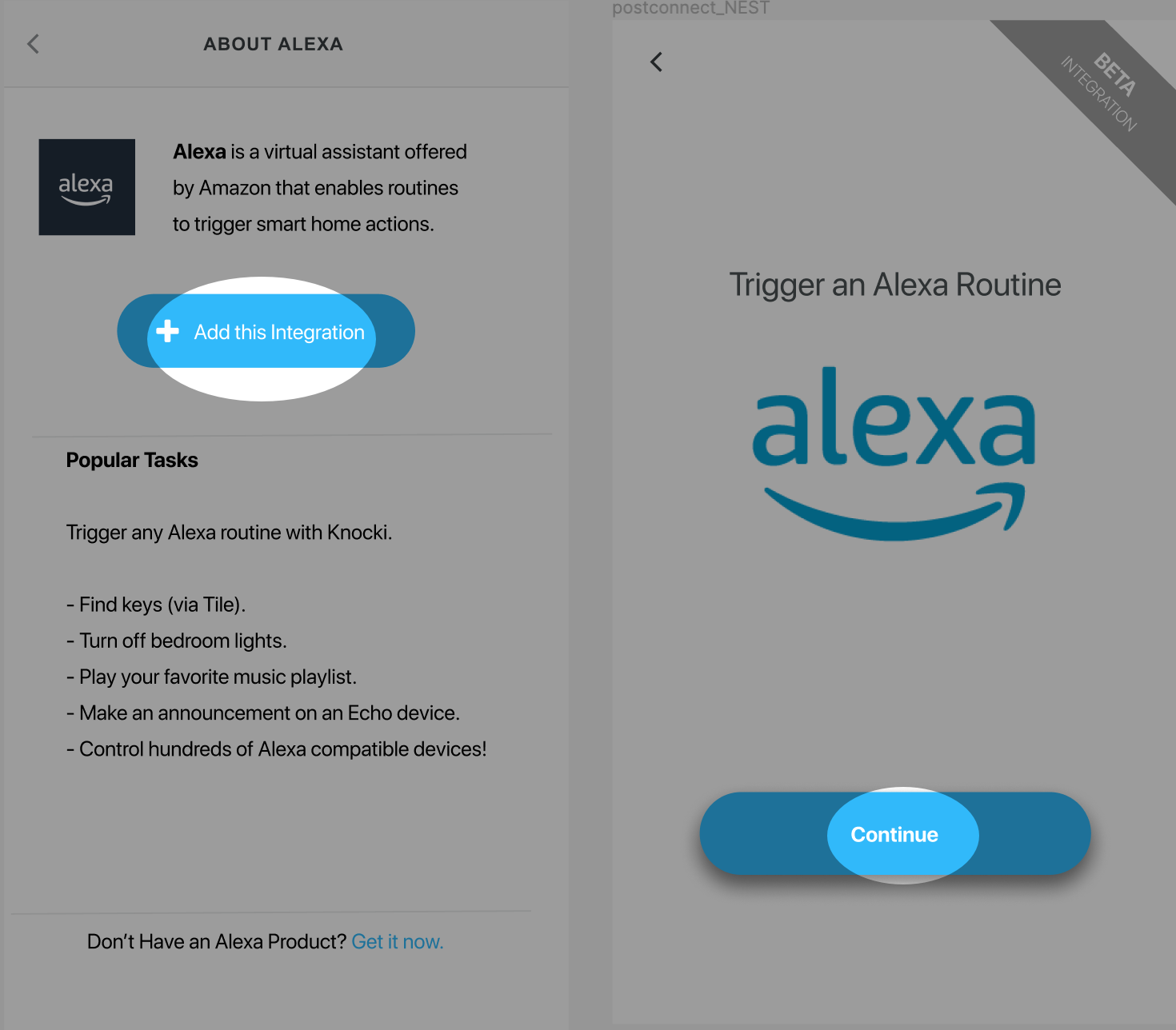 Step 3: Follow the step-by-step instructions. You'll need to open the Alexa app, find the Knocki skill, login to your Knocki account via the Alexa Skill, and then add virtual devices "KNA1" through "KNA3" via the Alexa app. Then, in the Knocki app pick a task ID matching the virtual device ID used to trigger an Alexa routine.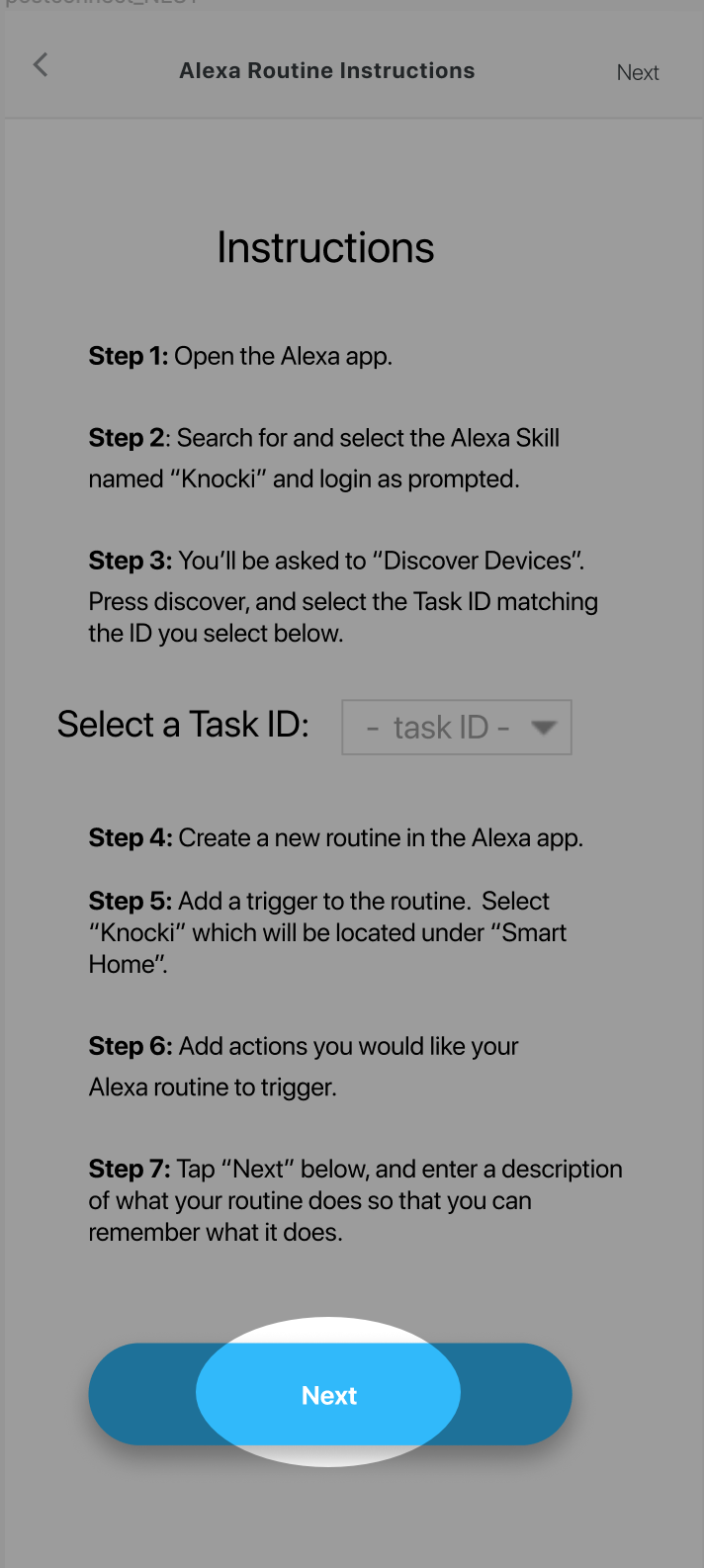 Step 4: Add a description to your Knocki task so you can remember the Alexa routine that it triggers. Then tap "Next"!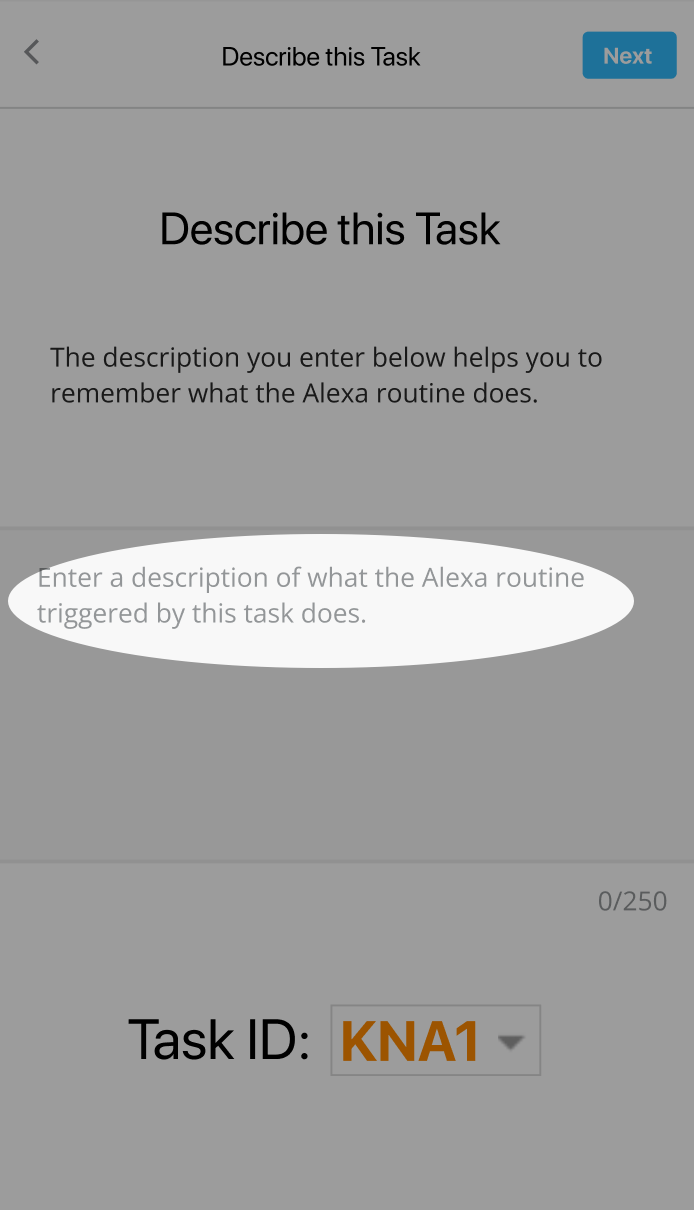 That's it! If everything is setup correctly, your Alexa routine will start as soon as this task is triggered.