What is Philips Hue?
Philips Hue is one of the most popular smart lighting platforms in the world.
Philips Hue lights make it easy to experience smart lighting in your home or office without relying on smart switches or costly smart home systems. Simply replace your ordinary light bulbs with Hue bulbs, download the Hue app to set them up, and that's it!
What can I do with Philips Hue lights using Knocki?
Knocki gives you wide-ranging capabilities with your Philips Hue lights including:
Control groups of lights.
Control individual lights.
Turn lights ON.
Turn lights OFF.
Toggle lights.
Adjust brightness.
Getting started with Philips Hue and Knocki
Philips Hue lights are available for purchase through major electronics retailers around the world.
Once you've set up your lights through the Philips Hue app, you'll need to make sure you've logged-in to an account. This is done in the Hue app through the "settings" options at the bottom right of the screen.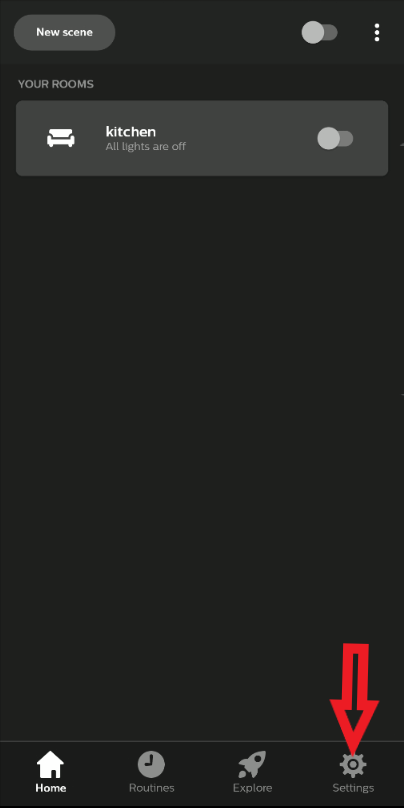 From the settings screen, you'll see an option to log in at the top.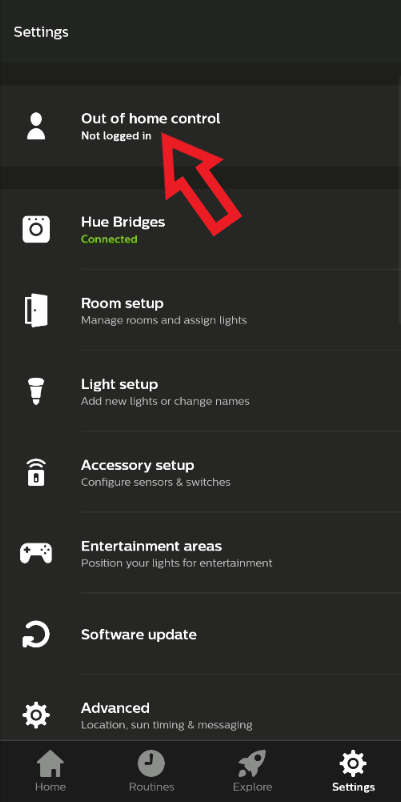 Next, select Hue within the Knocki app and sign in using the same login information you provided in the Philips Hue app. After doing this, you'll be able to set tasks for Knocki to control your Philips Hue lights!