What is IFTTT?
IFTTT stands for "If this, then that". It's a free web-based service that expands what Knocki can do. Through IFTTT, Knocki can integrate with countless services including Wemo, Logitech Harmony, TP Link, and much more!
Within the IFTTT platform, Knocki-triggered tasks that you create are called "applets". You can also use the service to create applets triggered by other services.
Using IFTTT with Knocki
If you don't already have an IFTTT account, download the IFTTT app or head on over to the IFTTT website and sign up for an account - it's free.
Once you have an IFTTT account, you can access the IFTTT service through Knocki through an existing gesture or by creating a new gesture.
Suggested Applets
Knocki provides "suggested applets" within its app. These are pre-made tasks curated by Knocki and powered by IFTTT. Suggested applets are a great way to get started using IFTTT with Knocki.
Below are some of the pre-made applet services available through the Knocki app!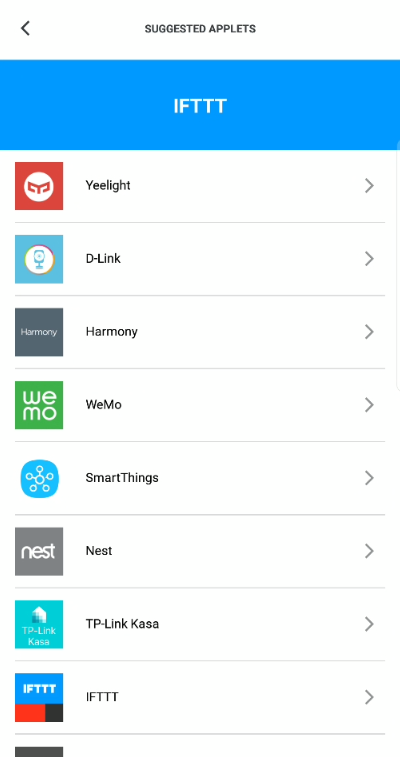 Custom Applets
Once you're comfortable using IFTTT, you can take things to the next level by creating your own custom applets through IFTTT. Use the IFTTT website, go to "New Applet".

On the "New Applet" page, select "This".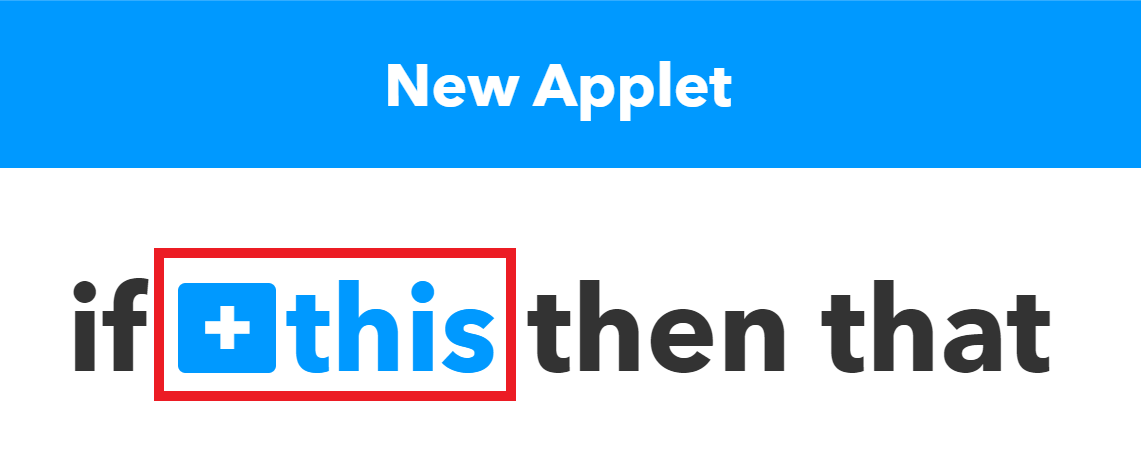 Next, search for and select the "Knocki" service.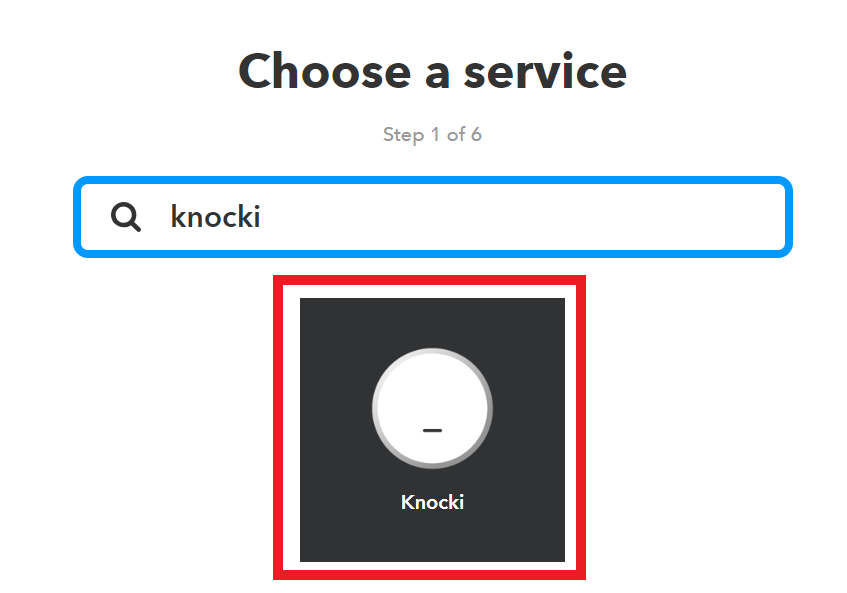 Next, select "Gesture with Task Matching ID occurs" as the trigger.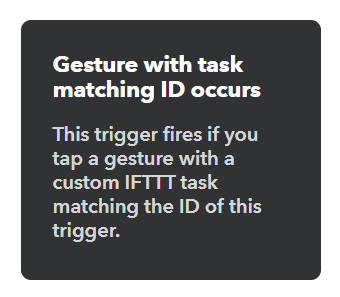 Now, create your own unique "ID". Remember this ID, because you will need to enter the same ID within the Knocki app when you create your "Custom Applet".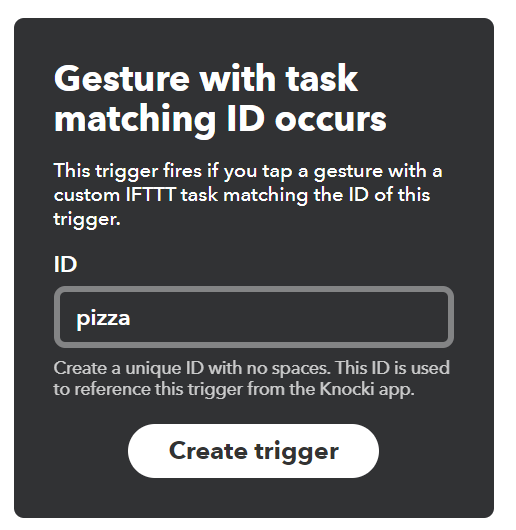 Now select an action service through IFTTT.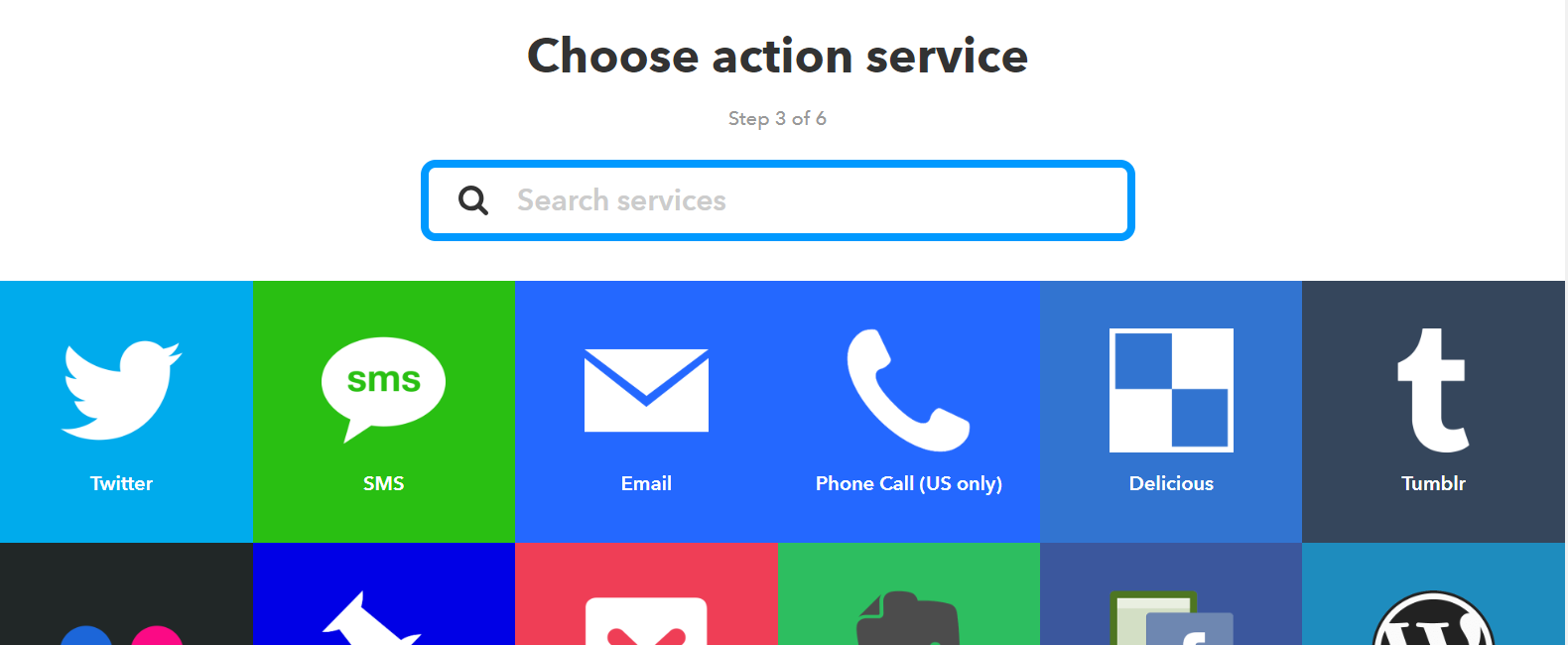 As a last step, simply create a "Custom Applet" via the Knocki app, and enter the same ID as the one you entered on IFTTT. Whenever you perform your gesture, the IFTTT applet will fire!