What is Logitech Harmony?
Harmony is a smart home platform that instantly connects to a variety of smart devices via the Logitech Harmony Hub.
What can I do with Harmony through Knocki?
Knocki can perform many functions through Harmony including starting or ending activities such as watching TV, listening to music, and more.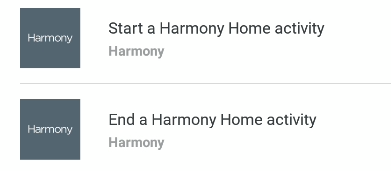 Getting started with Harmony and Knocki
Harmony is enabled on Knocki through IFTTT - a free and easy way to expand what you can control with Knocki. Access Harmony through the "Suggested Applets" section of IFTTT in the Knocki app.
Learn More about Using IFTTT with Knocki to control Harmony and more.