Mounting Knocki
Knocki is designed to securely mount to any solid surface with its patented mounting system.
Best of all, removal is fast, easy, and damage-free.
The Mounting Kit
Inside your Knocki packaging, you'll find a mounting kit containing the following items: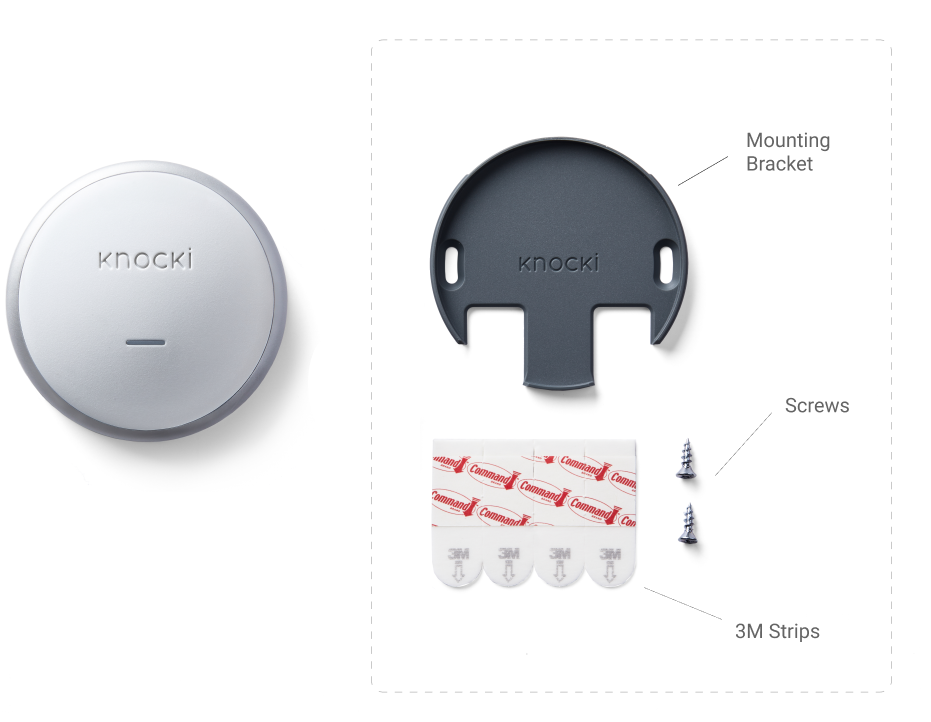 How to Secure the Mounting Bracket
The mounting kit provides two options to attach Knocki to a surface, depending on your needs.
Method 1: Using 3M Strips
This method is ideal for furniture, doors, or any surface you want keep in perfect condition.
Simply apply the 3M strips to the mounting bracket, attach the mounting bracket to the wall. Then your Knocki is ready to snap on!
Removal: Simply pull the tabs as shown below, and the adhesive instantly deactivates, so you can remove the bracket without leaving a trace!
Method 2: Screws
This method is preferred for rough or grainy surfaces such as underneath a particle board table.
Simply hold the bracket against the wall, and drive the screws into the screw slots.