It's easy to change the email address associated with your Knocki account.
Steps to Change the Email Address Associated with Your Knocki Account
Open the Knocki app and tap the Hamburger Navigation menu at the top left of the homescreen.
Tap on "My Account"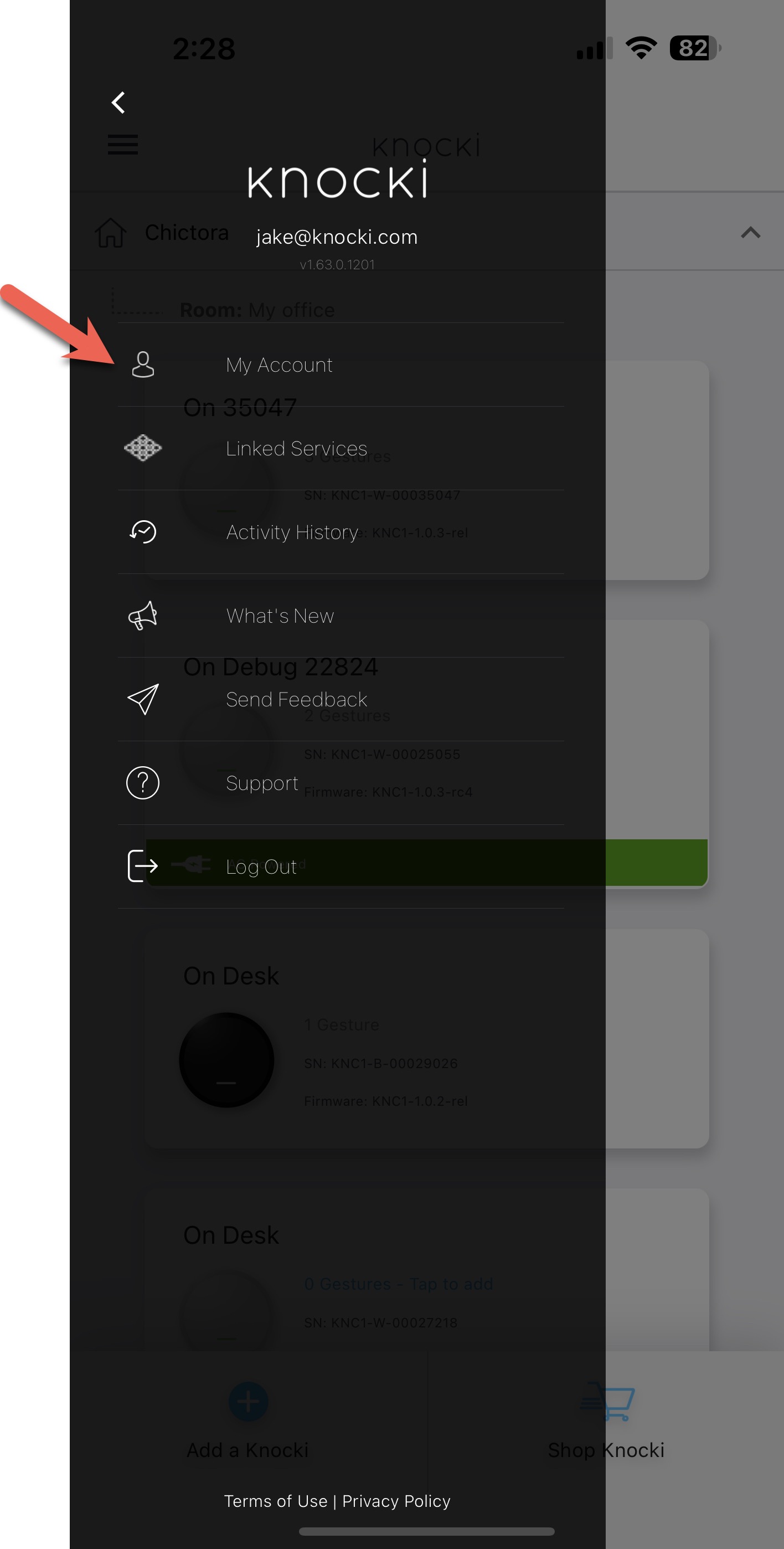 3. Tap on the email address row.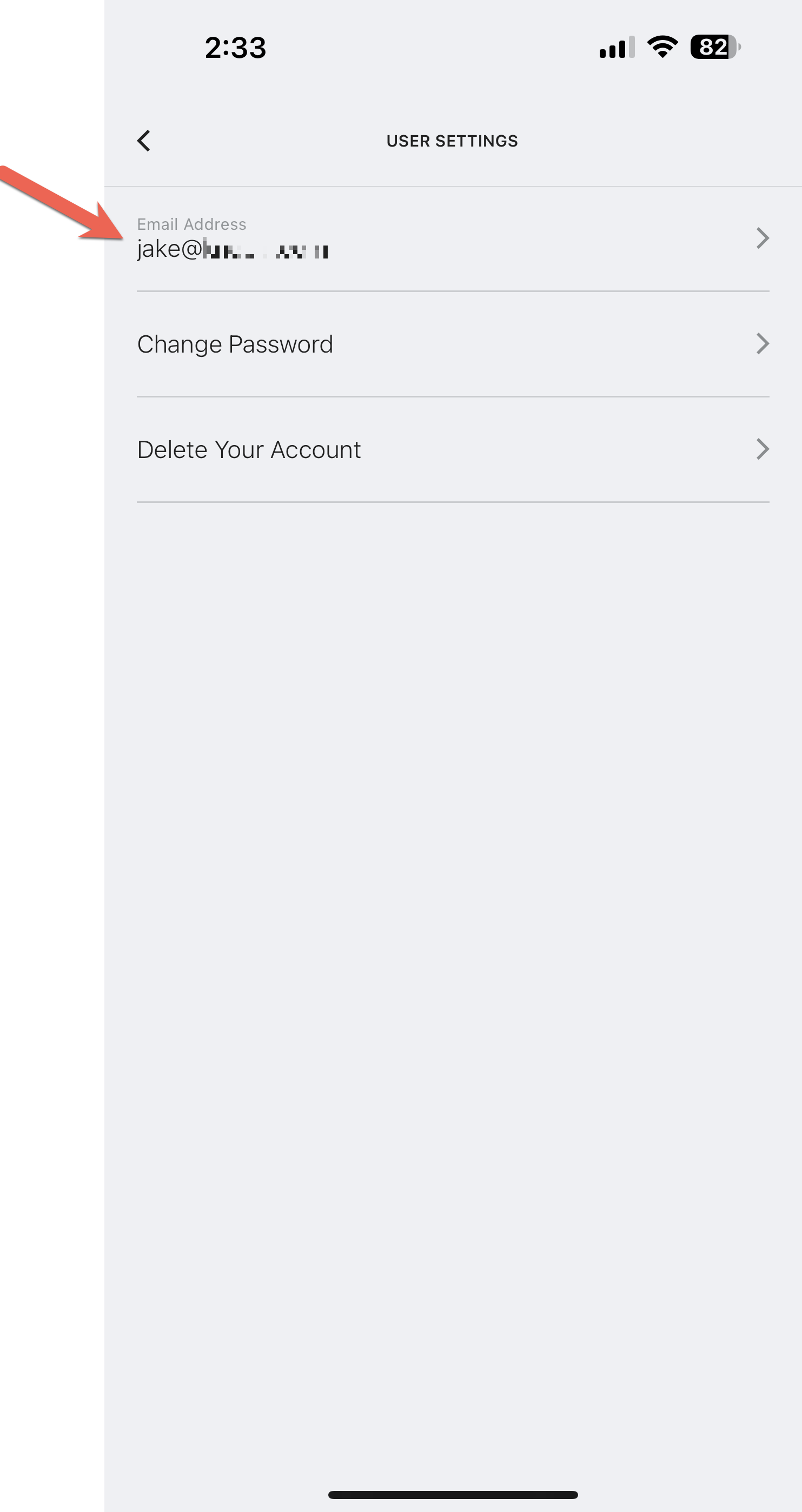 4. Enter the new email address, and then enter it again to confirm.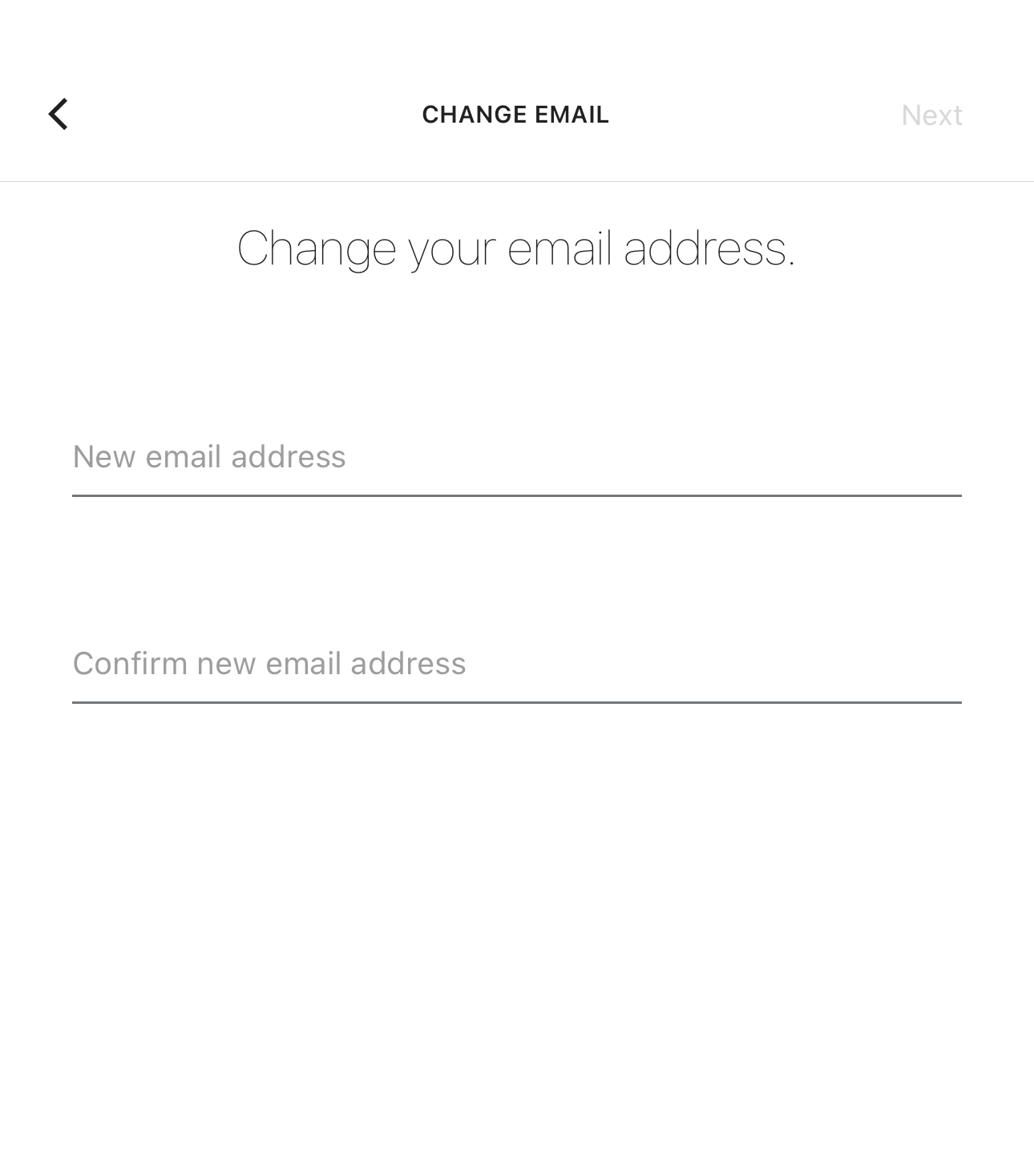 5. You'll be prompted to confirm your email by entering a 4-digit pin that was emailed to the new email address that you entered.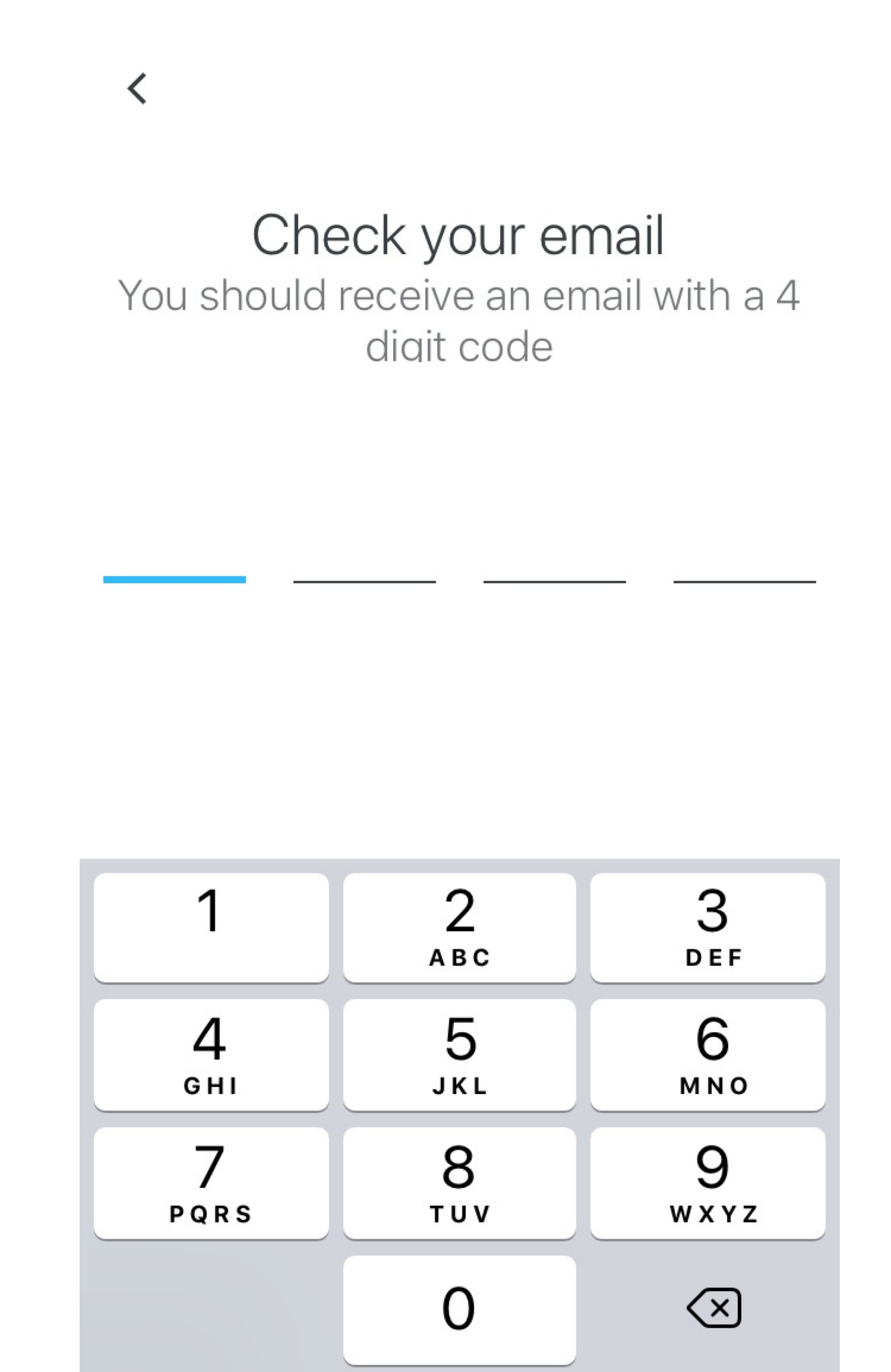 6. That's it, you're done!